Junkyards that buy junk cars.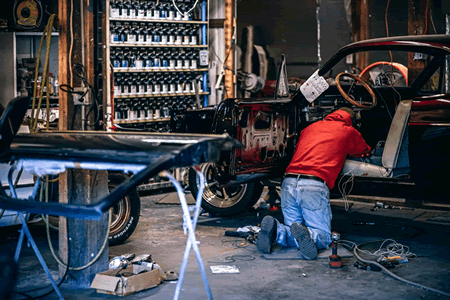 At Rusty's Auto Salvage we know you have lots of options.  A Google search for Who Buys Junk cars can yeild pages and pages of results.  Some are local junkyards that buy junk cars and many are online car buyers.  We work hard to be your best option for selling your junk car or truck.
We take care of our customs by focusing on four key priorities.  Rusty's Auto Salvage will give an honest and fair price for your vehicle.  We will take care of the sale of your junk car fast.  We answer most calls in under one minute.  We make the sale of your car easy.  We will take care of all the towing and explain how to sign over your title take the time to answer all your questions and we always pay you at the time our tower picks up your car.
So when you have to ask Google, Who Buys Junk cars, you should also consider who will pay the most and offer the best customer service.  We believe the only answer is Rusty's Auto Salvage.  
Here are a few question to ask when you shop around for a junk car buyer.
Will they pick up your car for free.
Will they pay you before you sign the title and hand over your keys.
Do they use reliable towers who will fit your schedule and show up on time when promised.
Will they ensure that the vehicle is disposed of with care to protect the environment.
Take a moment to read our reviews.  Our customers get a great price and even better service.  
Who Buys Junk Cars?
The process:
Give us a call our fill out our online form.  Tell us a little about your junk car and your title.
Get a solid offer on your car.
Schedule a time for the tower that fits your schedule.  You pick the time, we bring the money.
Get paid on the spot.
Go Shopping.