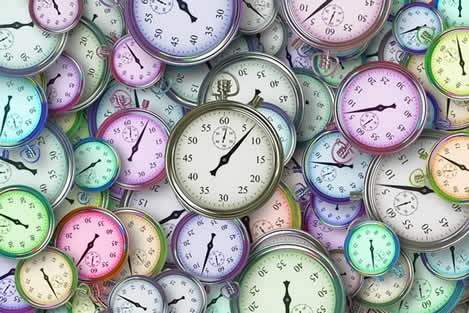 We know that parting ways with an old, beloved car can be difficult. Maybe it's the first car you ever bought with your own money; maybe it took you on a road trip across the country; maybe it's just been a good car. But no matter what, eventually all cars are not worth keeping any more. Sometimes it's obvious -- you've been in an accident and totalled the car -- but often it can be difficult to know when is the right time to junk your car. 
There are a couple tell-tale signs that your car has bit the bullet and it's time to junk the car that we'll cover in this blog post.
1. Are you thinking of buying a new car?
Has a new SUV model dropped that you think would be perfect for your adventurous weekends? Are you considering downsizing now that the kids have moved out? Do you just want a cute, newer vehicle? All of these are great reasons to consider junking your car and buying a new one. Just because your car is in working condition doesn't mean you still have to keep driving it. In fact, if your car is in decent shape and still runs, it will be worth a lot more to a junk car trader than a completely decrepit, rusted over car. Rusty's Auto Salvage will give up to $10,000 for your vehicle! And if you car is less than 15 years old, you're likely to get an even better price for it. A car doesn't have to break to be junked, sometimes it's just time to upgrade. 
2. Are repairs costing more than the value of the car?
If your car is older, the likelihood of the engine or transmission blowing are higher and these repairs will cost you a lot. Other parts like the windows, breaks, or door locks might wear out as well, leaving you with a broken car. If the value of these repairs add up to be more than the value of your car (which you can estimate by using the Kelley Blue Book), it might be time to sell your car. You'll be able to get a profit for the vehicle that you can then turn around and put into a new car. This would be a better investment than repairing your dying car and then having to do all this again in a few years when you car is likely worth less than it is now. So when a car's repairs cost more than the value of the car, it's time to junk your car. 
3. Do you feel safe driving the car?
Most importantly, is the car safe enough for the road? Are the seatbelts worn down and the car is covered in rust? If your car is not road-safe, it is your responsibility to notice and stop driving the vehicle. Worn down cars can be a danger both to you and others on the road, but the car can have a second life if you junk it. The metal can be sold as scrap and any working parts of the car could be sold. When a car isn't safe to drive, it's a perfect time to junk your car and get a new one. 
Every situation is different, but if any of these scenarios stood out to you, it's time to start thinking about junking your car. To get started, contact Rusty's Auto Salvage. We'll take cars in any condition and give you up to $10,000 in cash right away!