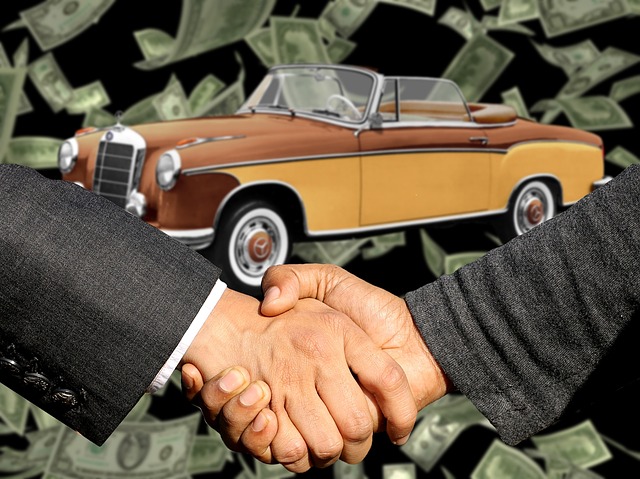 Are you ready to sell your junk car to a private buyer in your area? Maybe you've connected with a buyer through an online classified website, and you're ready to collect your cash. Or, perhaps you've found a dealership or a local junk yard that's prepared to give you cash for your old vehicle. Regardless of who you're selling your junk car to, the law requires you to transfer the ownership of your vehicle to the buyer.
The regulations associated with transferring the ownership of your car -- including how to handle your title, registration, license plates, and so on -- tend to vary from state to state. Generally speaking, though, here are some pointers and tips that often apply when it comes to selling your junk car.
Using a Bill of Sale
When you sell your vehicle, it's a good idea to include a bill of sale. This document acts as a receipt: it offers proof that you sold the vehicle for a certain amount to a specific buyer on a particular day. A bill of sale should include:
The name, address, and other contact info for the buyer

The seller's contact information (name, address, phone number, etc)

Vehicle Identification Number (VIN) of the car being sold

The odometer reading of the vehicle
When you transfer ownership of the vehicle to the new owner, both you and the buyer will sign the bill of sale. In many states, you can simply create your own document in a word processing program. However, some states require that you use a state-approved document. Some of these bills of sale can be downloaded from the DMV website, while others require you to go in person to a DMV office and obtain them.
Transferring Your Title
In addition to the bill of sale, you'll need to sign the title for your vehicle over to the new owner. The regulations surrounding title transfer are different in every state, so it's best to check with your state DMV to find out what rules apply in your area. More often than not, though, you'll need to sign over the title with a notary present. This can be done at a DMV office, as there will generally be a member of the staff there who can notarize titles. If your state requires a notary for your title transfer, be sure not to fill out your title ahead of time: the notary will need to witness you doing it.
Returning Your License Plates
Lastly, it's important to return your license plates to the DMV. If the new owner fails to register the vehicle and you hold onto the license plate, you can be held accountable for anything that happens with the vehicle (since it's still legally registered in your name at the state level).
Feeling overwhelmed by all of this paperwork? At Rusty's Auto Salvage, we'll walk you through every step of the process and pay you cash for your junk car. We make selling your junk car easy! Call us at 866-439-4401 to find out how much your junk car is worth.