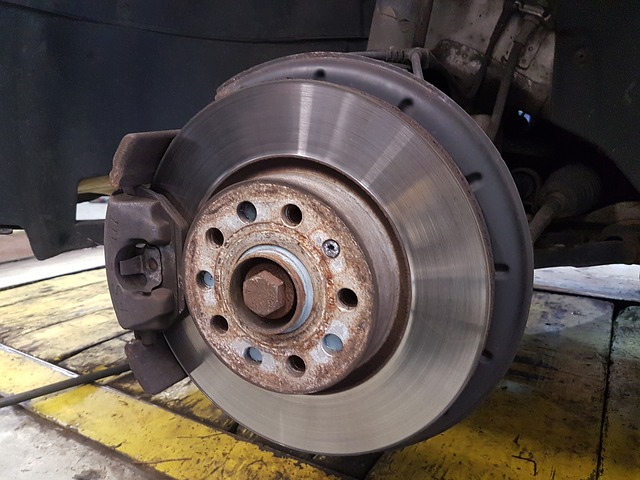 Are the brakes on your car starting to squeak? Or, are they at a point where they're making an unbearable sound every time you need to come to a stop? There are different types of sounds that brakes can make, and different sounds indicate different sorts of car problems. In some cases, you may need to simply flip the rotors on your vehicle; in others, an expensive repair might be in order. Depending on the value of your vehicle, the better decision may be to simply sell your junk car instead of trying to fix its braking system.
That said, let's take a look at the types of sounds brakes can make and what each of them can mean.
Brake Sounds
The sounds your brakes make can indicate to you what might be going on with them, and what sort of repair may be in order. Some of the typical brake sounds you can hear include:
A grinding sound: This is a loud, grating, grinding sound. It's no exaggeration to say that this sound indicates something dangerous is likely happening with your brakes. If you're heading a grinding noise, that usually means that metal is contacting other metal, and stopping your vehicle may no longer be possible. The general advice in this situation is to pull over and have your vehicle towed to the nearest mechanic for repair.

A squealing sound: When you hear your brakes squeal, it can often indicate some kind of issue at the level of the brake disc itself. Depending on whether the squeal is constant or intermittent, a different type of repair might be needed.

A squeaking sound: When you hear your brakes squeak, it's indicative of the need to replace some kind of worn hardware. This often involves replacing the pads. However, it's also sometimes the case that you'll need to replace other hardware, such as your calipers.
Fixing Your Brakes
More often than not, the squeaking sounds emitted from your brakes are simply a warning that you need to have your car serviced. It's rare for brake noises to indicate an emergency (although as we mentioned above, it's not impossible).
When your brakes start to make noise, you'll want to take them in to a mechanic for an evaluation. Aside from the fact that it's important to maintain maximum braking capability, taking your car in to have your brakes serviced sooner rather than later can save you money in the long run. This is because once your pads are completely worn through, the actual rotors on your brake system can suffer damage. Once your rotors are damaged, they'll need to be replaced, too -- which effectively increases the cost of what could have been an inexpensive repair.
Remember, though: if your junk car is so old and beat up that it doesn't seem sensible to put any more money into repairs, you can always sell it to Rusty's Auto Salvage. We'll pay you serious cash for your junk car anywhere in the United States. Visit our website for more info.