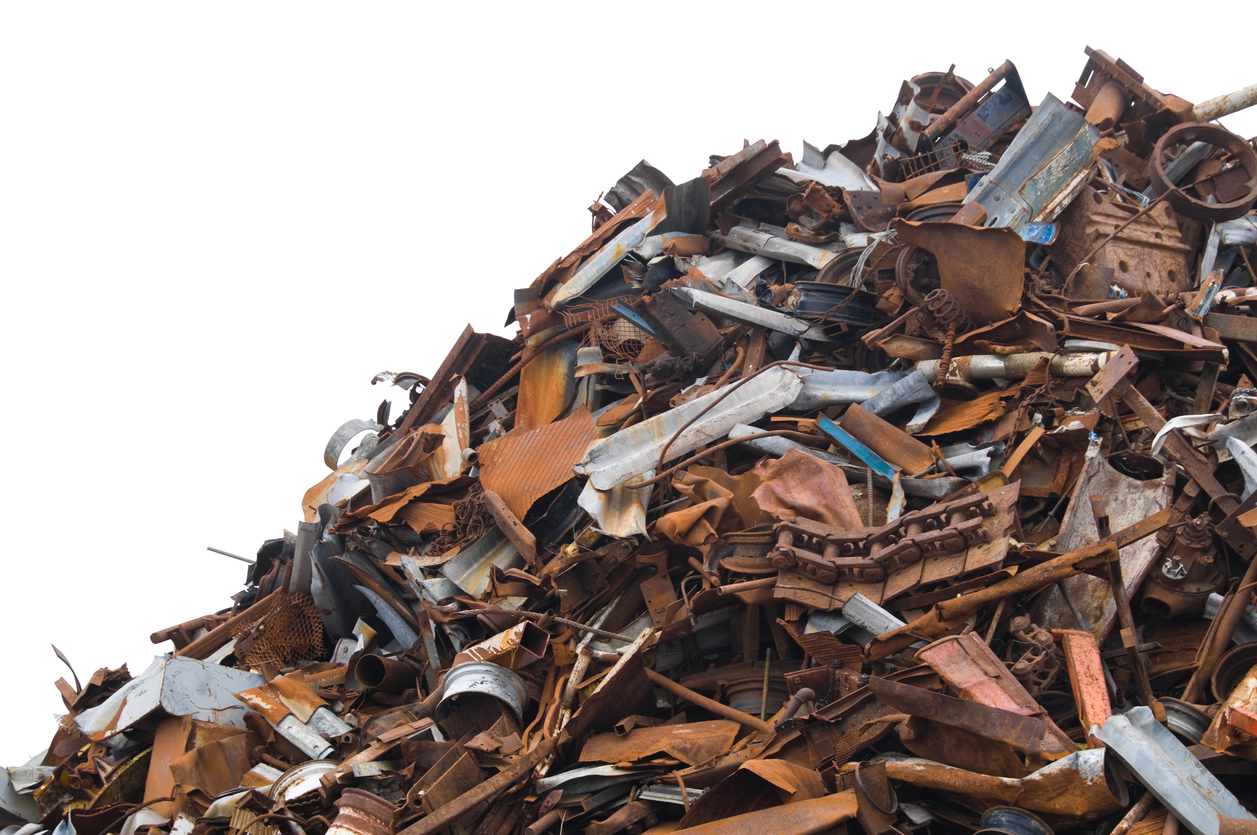 In early March, President Donald Trump signed two proclamations which would introduce a 20% tariff on steel and aluminum. As of today, it appears that these proclamations will actually go into effect. In fact, it's estimated that China could be hit with roughly $30 billion in tariffs in the coming weeks.
It's hard to say what the short- or long-term consequences of this move will be. However, one thing is certain: the effects could be dramatic, and they'll likely be quite complicated to parse out. It may not yet be clear if certain sectors of the economy will profit from these changes or not. When it comes to junk car recycling, though, all signs point to an increase in the value of scrap metal. That means that it may be a great time to sell your junk car for extra cash.
Varying Effects on the U.S. Economy
In the industries directly affected by these changes, anticipation is high. Steel and aluminum producers in the United States expect to see an uptick in profits as a result of these tariffs. However, consumers of steel and aluminum are concerned that there could be interruptions in the supply chain. Steel and aluminum prices are expected to rise, too, which could be a problem for companies who need to purchase large amounts of either.
Outside the scope of these metal industries, though, many people are concerned about the impact that the tariffs might have. Trade wars can cause problems in seemingly unrelated industries, and people are wary of that possibility. Even if things go according to plan, many consumer advocates fear that prices could rise across the board. And, of course, a trade war could have long-term negative consequences across the political spectrum.
The Impact of Trump's Tariffs on Junk Car Recycling
All of that said, the junk car business is likely to benefit from these new steel and aluminum tariffs. As the demand for domestic steel and aluminum goes up, so will the price for both materials. How does this actually look for junk car recyclers, though?
Consider than more than a third of scrap metal in the United States comes directly from the junk car recycling industry, it's clear that junk cars contribute quite a bit of metal to the pool of available scrap. In a best-case scenario, both the demand and price of scrap metal will increase. This means that junk car recyclers will be paying higher prices for scrap vehicles, and they'll also earn more from the sale of scrap metal. In a worst-case scenario, companies that use raw steel and aluminum for manufacturing may end up moving their manufacturing offshore in order to access cheaper raw materials. In this situation (which may be less likely than the best-case scenario), junk car recyclers would pay less for junk cars and earn less money from the sale of scrap metal.

At the end of the day, the best thing to do is keep an eye on scrap metal prices. As they go up, it might be a good time to sell your junk car. If you want to get as much cash as possible for your junk car, just call Rusty's Auto Salvage. We pay more than anyone else in your local area for junk cars. Visit our website to learn more!