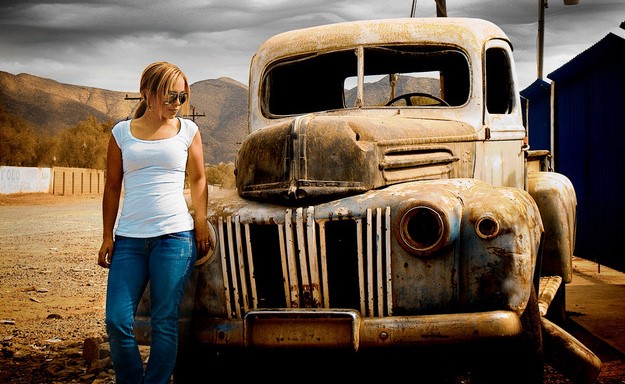 No matter who you are or what kind of vehicle you drive, there's one thing we can all agree on: safe driving is important. You have to adhere to the speed limit, ensure that you pay attention to traffic lights and other signs, and keep your eyes on both the road and the actions of other drivers.
Regardless of how hard you try to stay safe on the open road, though, you only have so much control over what happens. In fact, arriving home in one piece has a lot to do with the safety of your vehicle in addition to your driving habits themselves. There are even instances where driving a safe car can do more to protect you than your skills as an individual driver.
Nowadays, vehicles sport safety features that simply didn't exist decades ago. The electrical systems in modern vehicles can warn you when you're backing up, or even spot objects approaching from the front. Cruise control ensures that you maintain a steady speed on the interstate. Despite these advances, though, there are still plenty of junk cars out on the road that don't feature any added safety mechanisms -- and that are downright dangerous to be driving.
Of course, a lot of people don't have the disposable income to buy a new car, which is completely understandable. But, maintaining possession of a junk car that's practically falling apart can be extremely dangerous. It's often a better idea to sell your junk car and purchase a used vehicle that's in decent condition.
Not convinced? Take a look at the top 3 reasons that driving a junk car can be dangerous.
1. Too much rust
When you think junk car, one of the first things that probably pops into your head is an old, rusty vehicle. It's normal for vehicle to develop some rust here and there over time, especially if you live in an area where the roads are regularly salted throughout the winter.
The problem with rust isn't that it looks ugly, though: the issue is that rust can affect the mechanical functioning of your vehicle. If the frame of your car is severely rusted, it could quite literally fall apart while being driven. And, if you're involved in an accident, a rusted frame won't provide the support it's supposed to during the impact.
2. Malfunctioning brakes
If you go back a few decades, you'll find quite a few cars with brakes that function very differently from the cars of today. Today, we have anti-lock brake systems (ABS) that work to prevent a car from skidding when the brakes are applied quickly and forcefully. Newer cars also have what are called disc brakes, which are significantly more efficient at stopping a car than the drum brakes featured on older vehicles. The end result is that an old junk car may not be able to stop in time to avoid an accident.
3. Lack of safety mechanisms
Today's cars feature all sorts of safety mechanisms that we may not even think about when we're driving. Consider the fact that new vehicles feature front and side airbags that cushion you in the event of a collision, or that many modern cars feature better body construction that's designed to protect you during a crash. Older vehicles don't offer these kinds of protections, which can make them quite dangerous in the event of a wreck.

If you have an old junk car on your hands, consider selling it for cash and purchasing a newer, more reliable vehicle. Rusty's Auto Salvage pays top dollar for junk cars all around the country. Visit our website to learn more.