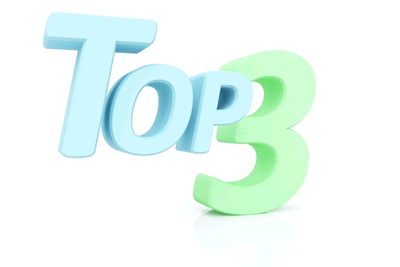 If you're like most junk car owners, you may have procrastinated a bit when it comes to selling your junk car. It's understandable, of course. Your car ran reliably for years and years, but over time the number of mechanical issues really started to pile up. For months now, it's just been collecting dust in your garage. Why? Because you can't afford the huge repair bill it'd take to get it running again.
You want to sell it and get what cash you can for it, but the prospect of trying to sell it is incredibly stressful. It feels downright daunting to think about trying to sell it. You're at a point where you're considering just leaving it in your garage to rust indefinitely.
Well, don't! Selling your junk car doesn't have to be a nightmare. And, there are some really good reasons to go through with it. In fact, we've created this list of the top 3 reasons why you ought to sell your junk car. We're pretty sure that after reading this blog post, you'll be ready to sell.


1) It's Taking Up Room
No matter where you live, there's only so much square footage on your property. It really doesn't matter whether you're in an apartment in the city of a huge property out in the countryside somewhere: either way, you've got a fixed amount of real estate. If your junk car's sitting in your garage, you could use that space for woodworking or other projects around the house. And, if it's out in front of your yard, you could put a swimming pool or a basketball goal where that junk car is sitting. Once you get rid of your old clunker, you'll be surprised by how much extra space you have.
2) It's Ugly to Look At
If you go to a junkyard, you'll see all sorts of different vehicles. Some of them are huge SUVs, vans, and pickup trucks that have bit the dust. Others are tiny little two door compact cars. Regardless, though, all of those vehicles share one particular characteristic: they're straight up ugly.
Whether your junk car is sitting in your front yard, your driveway, or your garage, having to look at it every day is a huge pain. It's downright stressful, in fact. You shouldn't have to experience that kind of misery and stress each and every day. The sooner you get rid of your junk car, the happier you'll be!
3) You Can Get Cash For It

At the end of the day, there's one reason to sell your junk car that's more important than any of the others: it's worth cash! We're not talking a few pennies here. Your junk car could be worth hundreds or even thousands of dollars in cash. Plus, selling it doesn't have to be a huge hassle. Rusty's Auto Salvage pays major cash for junk cars all across the country, and we're ready to take your junk car off your hands today. Visit our website to get started.