How to Avoid Common Junkyard Scams
Are you looking to sell your junk car? It's something that thousands of people all across country have to contend with. You're not alone. Have you decided how you're going to sell it, though?
Most people start out trying to sell a junk car using an online classified site such as Craigslist. Unfortunately, though, this rarely goes as planned. In most cases, private buyers aren't really interested in junk cars. They want running, functional vehicles -- not cars that are falling apart. The same goes for dealerships, too.
In the end, the best way to sell a junk car is by working with a junkyard. But, going this route comes with its own set of problems. If you've ever talked to someone that's worked with a junkyard, you may have heard one of the many horror stories floating around about them. Not all junkyards are out to scam you, but there's no question that some of them are.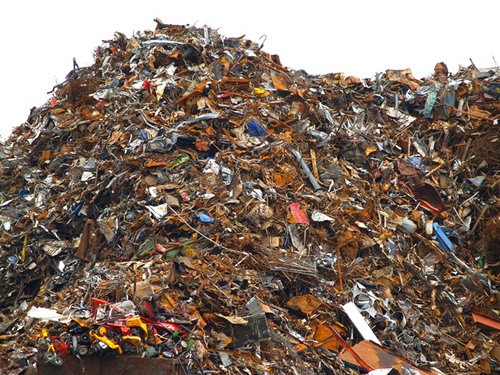 How do you avoid junkyard scams? The best way is by being aware of some of the most common junkyard scams so that you can spot them from a mile away. Here are the top scams that you're most likely to encounter at a junkyard.
1) Junk Car Price Changes
This might be the most common scam we've seen in the world of junk cars. First, you call up a scrap yard and get a quote for your vehicle. They quote you a great price, and you're excited to sell. Everything seems fine at the outset.
But, when you go to actually collect your cash, the junkyard has changed the price. We're not talking a tiny change: we're talking a completely different price. Sometimes, it's a small fraction of what you were originally offered. If you find yourself in this situation, just walk away. A reputable junk car company won't do this to you.
2) Last Minute Fees
Just like the "price change" scam, some junkyards will start out quoting you a fair price for your vehicle...only to change the price on you at the last second. However, rather than changing it outright in an obvious way as mentioned above, this method involves tacking on all sorts of extra, last minute, hidden fees to the transaction. Charging you for towing is a good example of this. Before you know it, you're getting significantly less for your junk car than you were originally promised.
3) Checks That Bounce
Some junkyards will try to pay you with a check. We never recommend going along with this. Unfortunately, some consumers have had terrible experiences with junkyards intentionally writing bad checks to customers. When you try to cash the check, it bounces -- and you're left without a car or any cash to show for it.
Work With a Reputable Junk Car Buyer

Don't get caught by a junkyard scam artist. Rusty's Auto Salvage pays major cash for junk cars all across the country, and our reputation is second to none. Visit our website to find out how you can get the most cash for your junk car.