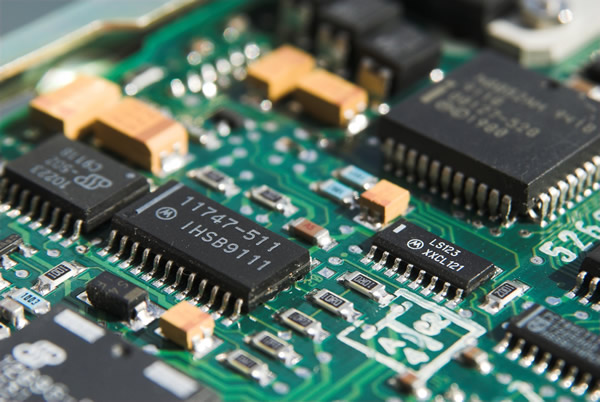 Anyone who has sold Junk Car recently knows that prices are way up.  The same is true of trying to buy a new or used car recently.  It seems like there are fewer cars to choose from online and in-person on the lot. This is due to a worldwide shortage of microchip production. This shortage has the potential to affect the economy among multiple vital industries for years to come. 
A microchip, or computer chip, is the brain behind any electronic device. This not only includes cars, but cell phones, medical devices, and many other appliances. With technology becoming more widespread for day-to-day activities, the demand is high for microchips. However, they are time-consuming and expensive to build, creating a high likelihood of a supply shortage.
The shortage began last year. First, automakers over-predicted what the demand for cars would be as covid restriction loosened. Then, increasing covid cases due to the delta variant have led to worker shortages within microchip factories in Malaysia, Vietnam, and the Philippines. This has created a 21-week wait time for orders to be filled, causing a bottleneck effect at the top of the supply chain.  Automakers rely on multiple microchips per car and have already exhausted their stockpiles. 
This bottleneck is having a serious effect on the automobile industry. It has caused profit predictions to plummet for 2021 and for years to come. Bloomberg reports that global automakers will build 7.7 million fewer vehicles due to the chip crisis this year. The Washington Post quoted Pat Gelsinger, the chief executive of Intel, saying he expects the shortage to last to 2023. Others have predicted the shortage to last all the way through the end of 2023. Seraph Consulting reports that the shortage could cost the global automaker industry $450 billion dollars by the end of 2022. 
Companies such as Ford and General Motors have been suspending production for weeks at a time for the last several months due to the shortage. Earlier this month Ford reported that its US sales have decreased 33% this August compared to last August. 
This microchip shortage has led to declining in cars that are available to be purchased in the US. A smaller supply combined with high demand leads to a surge in pricing. This explains the record-breaking average car price of $43,355 in 2021. 
While these reports may sound dim, it actually marks a great time to sell used or junk cars. The best time to sell a used car is while the supply is low, so you can sell for the best price. This situation may last for months, so if you have multiple old cars to sell, now is the time to place them all on the market. 
If you have older and junk cars parked in your driveway waiting to be sold, go ahead and give Rustys Auto Salvage a call today. Over the phone, you can get your top-of-the-market quote, schedule a time for a tow truck to come out, and look forward to getting paid cash.