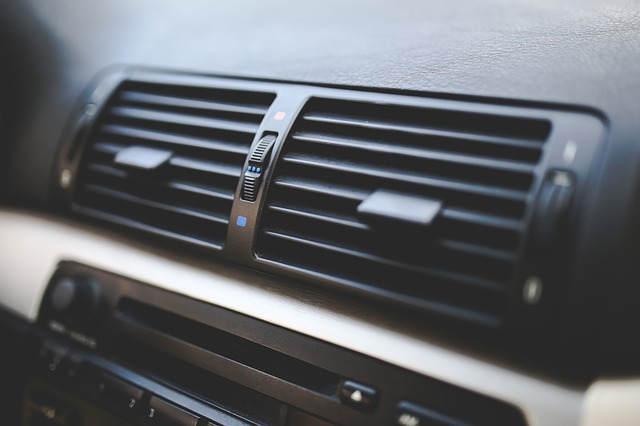 There's nothing worse than getting into your car on a blistering hot summer day and having to deal with the greenhouse effect of hot, stuffy air inside. Well, actually, there is one thing that's worse: having a car with a broken air conditioning system. Instead of only having to deal with that feeling for a few minutes while you wait for the car to cool down, you'll be driving around the city sweating up a storm and ready to snap at the next person who cuts you off in traffic.
If your air conditioning isn't working, though, don't despair. It's not always an expensive or complicated fix. Sometimes, repairing your air conditioner is as simple as refilling its refrigerant. Other times, a broken air conditioning system in an older vehicle can cost more to repair than the value of the car itself. In these cases, it makes more sense to sell your junk car rather than trying to fix it up.
Is your air conditioner broken? Here are the four main causes:
Air blend stuck to "heat"

Refrigerant circulating improperly

Malfunctioning air conditioner compressor

Inadequate refrigerant
How to Diagnose Your Broken Air Conditioner
When trying to figure out whether or not your air conditioner is broken -- and, if so, what the cause is -- the first thing you want to assess is whether or not the compressor is functioning. The compressor is an important part of your air condition system. It resembles a small motor, with a large wheel attached to it. This wheel is called the clutch (not unlike the transmission clutch in a manual car). The wheel should be spinning freely. Use your owner's manual to locate and observe the compressor while your air conditioning is running. If the clutch isn't turning, your compressor may need replacing.
If the compressor appears to be working but your air conditioner only blows out warm air, the problem may lie with a lack of refrigerant. Checking for refrigerant is more complicated than looking at your compressor: you need to check whether refrigerant is present, along with the pressure of the refrigerant inside its assembly. It's generally a good idea to take your vehicle to a mechanic and have them check the refrigerant if you've determined that the compressor isn't to blame.
If it turns out that your compressor is functioning without any issues and your refrigerant is full and properly pressurized, there may be a problem with either the circulation system or heat switch on your air conditioner (or, in some cases, the problem may lie with both). It's not uncommon for physical blockages to show up in these internal systems, and flushing the systems out can generally fix such blockages.
If you're mechanically inclined, you may be able to make minor repairs on your air conditioning system on your own at home. However, in most cases, you'll need to take your vehicle in to a mechanic and have it repaired by a professional with access to the necessary tools and equipment.
Of course, if you have a beat up old junk car with a broken air condition, it might make more sense to sell it for cash rather than spending money to repair its air conditioning system. Rusty's Auto Salvage can offer you major cash for your junk car. Visit our website to learn more.