Does this describe your situation? You have a vehicle, and you realize that it's not exactly in the best of shape. Now, to be fair, every vehicle ages as time goes on, and needing to fix up and repair your vehicle is just a normal part of being a car owner. So, if your car is looking a little rough around the edges but continues to run, there's nothing wrong with that.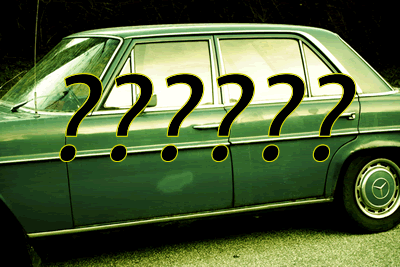 But, eventually, a vehicle crosses the line. It reaches a point where it's no longer worth putting money into. The cost of repairing it would actually exceed the value of the vehicle, and spending cash on repairs isn't the best investment. At this point, selling your junk car seems like the way to go. Except for one problem: is anyone actually going to buy it? If so, who? How much would they pay for it?
The bottom line is this. Before you can sell your vehicle, you have to answer the question: is my vehicle a junk car?
If you're unsure of whether your old car is a clunker, don't worry: we've put together this quick guide to help you figure it out. Just keep reading.


Is Your Car Driveable?
One of the biggest questions to ask yourself when attempting to determine whether or not your vehicle is a junk car is pretty straightforward: can you drive it?
This isn't a rhetorical question. You have to genuinely ask yourself whether or not your vehicle is driveable. There are plenty of cars out there that will technically start up; but, that doesn't mean they're in any condition to be driven. We've seen lots of cars with a running engine that have been damaged in an accident, or that or so rusty they wouldn't be safe to take out on the open road. If you've got a car that isn't in driving condition, chances are good that it's a junk car.


What Kind of Shape is It In?
Figuring out whether or not your junk car is driveable is pretty simple. Deciding what its cosmetic condition is, though, can be more of a challenge. More than anything, it's important to be honest with yourself. Don't exaggerate the condition of your vehicle. Consider all aspects of it: its cosmetic shape, its mechanical condition, and everything else. Is the engine running? Are the tires dry rotted, or are they still in good shape? If your car is in "poor" condition (or worse), it might be a junk car.
Comparing Value and Repair Cost
More than anything else, comparing the value of your vehicle to the cost of potential repairs is one of the best ways to determine whether or not it's a junk car. First, you'll need to assess the value of your vehicle. You can use the Kelley Blue Book or a similar guide to do this. Then, total up the cost of any repairs that your car needs in order to be in decent functioning condition. Does the cost of repairs exceed the actual value of the vehicle? If so, that means it's probably a junk car, and you're better off selling it rather than trying to fix it up.
Sell Your Junk Car the Easy Way

If you've got a junk car on your hands, don't try selling it to a private buyer or dealership. That's just a waste of time, as they won't be interested. Instead, call Rusty's Auto Salvage. We're the best junk car buyer in the country, and we work nationwide. Visit our website to find out how much your junk car is worth!