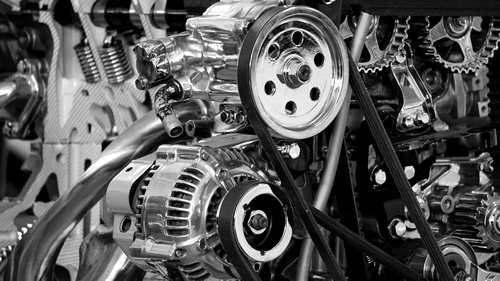 There are a handful of car problems that almost every driver experiences at some point. Over the life of just about any car, certain things are bound to go wrong. A flat tire is one example: virtually everyone will eventually have to deal with a flat tire, regardless of their vehicle's make or model.
The same goes for your vehicle's alternator. When it comes to the electrical system of your vehicle, a dead alternator is an extremely common problem. Replacing an alternator can range from affordable to pricey: you may get away with spending as little as a couple hundred dollars, or the repair bill could come close to $1,000. It's possible to replace your alternator on your own if you want to save on the cost of labor. It can be a complicated repair on certain vehicles, though, so be sure that you understand the process in its entirety before going down that road. In some cases, a vehicle with a dead alternator may have reached junk car status. It might make more sense to simply sell your junk car, rather than trying to fix a long list of problems.
What's the purpose of an alternator? How does it work?
If you don't understand what an alternator is or how it works, don't worry: we'll lay it out for you! Simply put, your vehicle's alternator takes the energy generated by the physical motion of your engine and converts it into electrical energy. This electrical energy is used to recharge the battery in your car. Your alternator is usually connected to the engine and operated by something called a timing belt. The timing belt moves in a circuit whenever the engine is running, and this physical motion is what's converted into electricity.
Your car's battery is necessary to get it started, but the alternator is what keeps the electrical systems running while the car is on. These days, cars are full of all sorts of electrical systems and computers. These electrical systems need a functioning alternator in order to work properly.
How do I know if my alternator is bad?
It's not uncommon for an alternator to break rather suddenly. When an alternator dies, you'll find that you can't start your vehicle. You might also notice your headlights starting to dim as the alternator is on its way out. You could even smell singed plastic coming from under your hood.
How much will it cost to replace my alternator?
The price of replacing your alternator will depend on several things:
The age, make, and model of your vehicle

Whether you do the work yourself or pay a mechanic to do it for you

Whether you opt for a new alternator or a used one
While a used alternator can be an attractive possibility, keep in mind that they're usually not guaranteed to last. A refurbished or rebuilt alternator may be a good option, as they often come with a warranty.

If you have a junk car with a long list of mechanical problems, your best bet may be to sell it for cash and get a new vehicle instead. Rusty's Auto Salvage will pay top dollar for your junk car, no matter its condition. Visit our website for a fast, free quote.