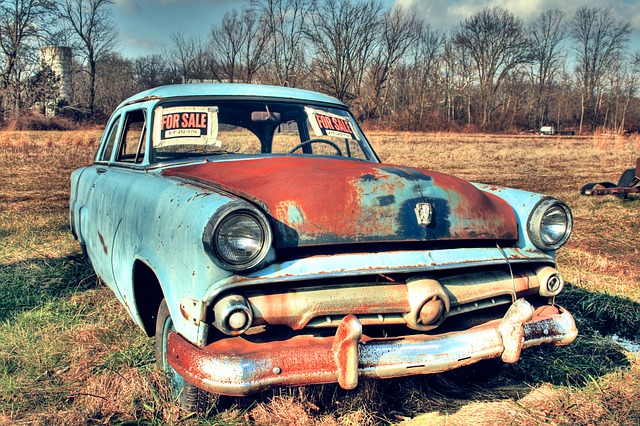 Ready to sell your junk car? Great! Congratulations. You're going to be a lot happier once that old clunker is gone for good.
Most people believe that selling a junk car will be an incredibly painful, long, drawn out, and time consuming process. In some cases, this is true. But, it all depends on the approach that you take. Here's the good news: selling your junk car doesn't have to be a nightmare!
Before you sell your junk car, here's what you need to do.
1. Check for valuable parts
When you call around to junk yards, they'll probably ask you about the condition of your vehicle and then proceed to quote you a price. It's important that your vehicle remain in the condition you described if you want to guarantee that you'll receive the amount agreed upon. That said, this price is often only reflective of the scrap metal value of your vehicle. If so, it's possible to remove certain valuable parts from your car and sell them separately.
Valuable parts include things like newer tires, a battery that's in good shape, and even internal components such as your stereo or a GPS system. Be sure that you take stock of these kinds of items before you turn your car over to a junk yard.
2. Clean out your vehicle
Next, you'll want to clean out the inside of your vehicle. Here's the thing: no matter how new or old a car is, it tends to end up with a lot of miscellaneous possessions in it. With an old beat up junk car, this is especially true. You don't want to leave anything valuable or important to you inside your vehicle when the junk yard comes along to haul it off. It's essential to remove all of these items ahead of time.
Be sure that you're thorough when performing a check of your vehicle. Look underneath your mats, down inside and underneath your seats, and -- of course -- don't forget to check the glove box.


3. Check your title
When it comes time to sell your junk car to a junk yard, you'll need to take care of a bit of paperwork. In order to actually get cash for your junk car, you have to sign your title over to the new owner -- which is to say, you'll need to sign it over to the junk yard.
If you can't find you title, you can generally obtain a new one from your state DMV. It usually involves a small fee and a bit of waiting, but it's completely doable. If a junk yard wants to buy your vehicle without a title, be careful. If you're still the legal owner, anything that happens with the car after it leaves your possession is going to be your responsibility. Your best bet is to work with a junk car buyer that insists upon you signing over the title before they drive off with your vehicle.

When you're ready to sell your junk car, there's no better choice than Rusty's Auto Salvage. We can beat any other offer in your area, hands down. Visit our website to get a fast, free quote for your junk car.